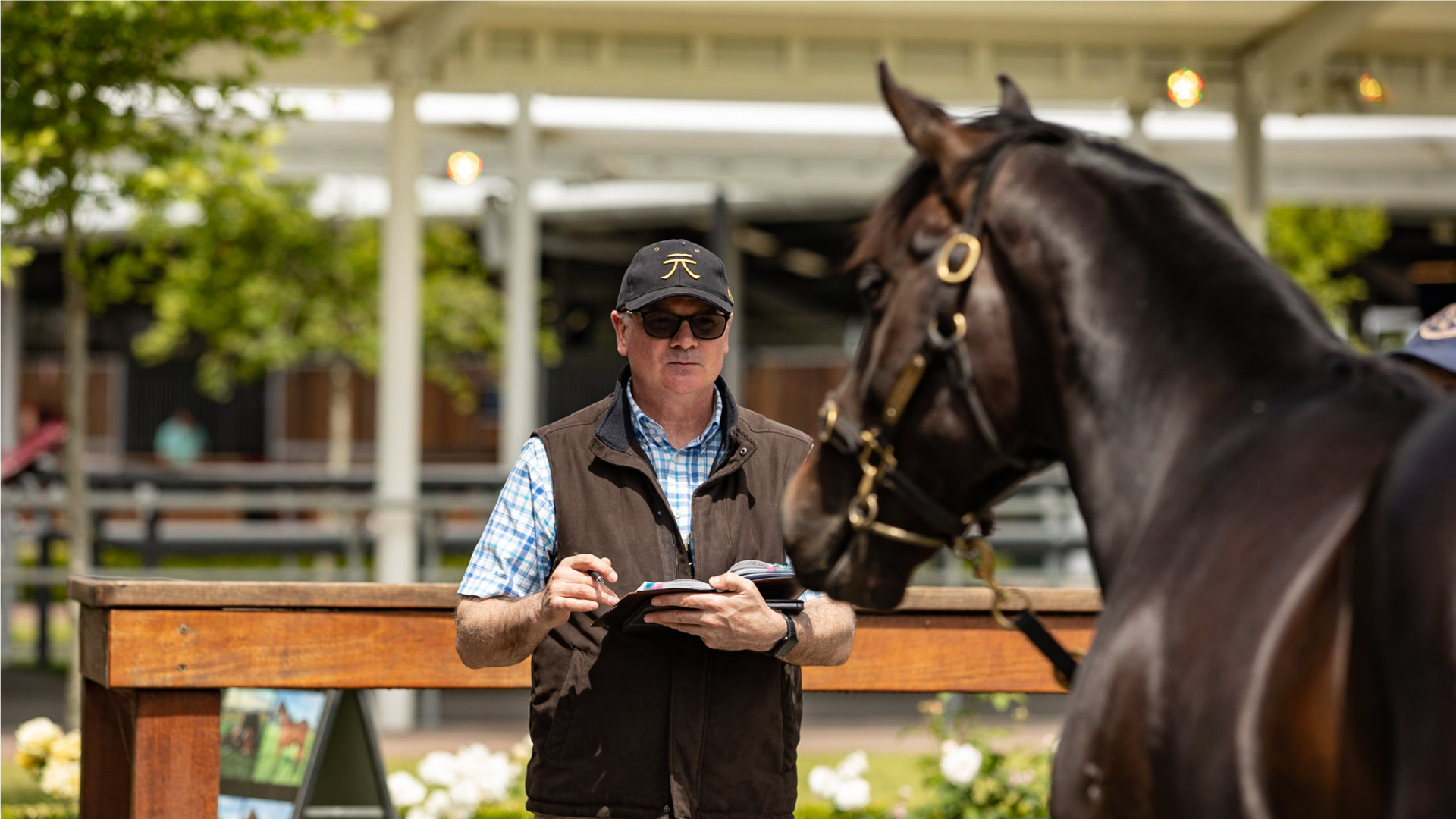 Expertise promotes best thinking
Since 1991, Duncan Ramage has been buying horses using a deliberate, hands-on approach from stud to stable. He taps into a rich pool of resources, including trainers and equine veterinarians, to support athletic improvement, maximise performance output and handle crisis management.
Duncan has over 40 years' experience riding, preparing, pin-hooking, trading, buying, and managing racehorses in three continents. He is positioned as a specialist with advanced expertise in the acquisition of yearling, weanling and tried horses as well as breeding stock.
Working closely with the people who prepare your horses at every step of the way is what gives Duncan a competitive advantage. His relentless work on the ground – with trainers at trackwork, at the trials, spelling farms and on race-day – ensures that there is a deep, intimate understanding of how your horse is progressing.
DGR Over the Years
Knowing talent in the saddle
Born in England, Duncan Ramage was riding horses from a young age. By the time he was sixteen, Duncan was an apprentice jockey and rode work for the legendary Guy Harwood yard in the early 1980s prior to leaving school. His appreciation for what made a champion racehorse was found here, during which time Harwood had assembled an elite stable.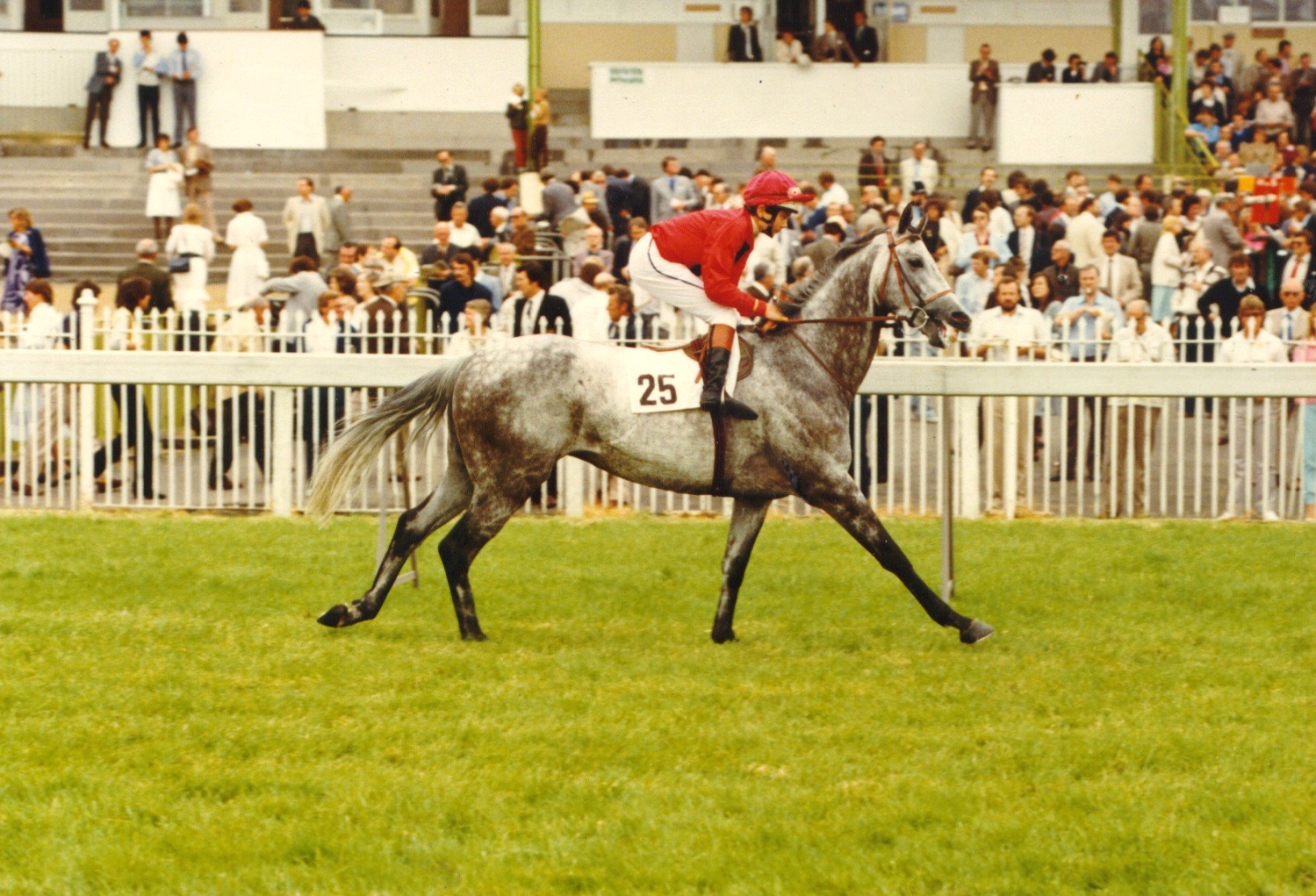 Developing the hands-on approach
Duncan moved into the breeding sector of the industry in his late teenage years. He received hands-on experience at New England Stud before moving to America to continue his education.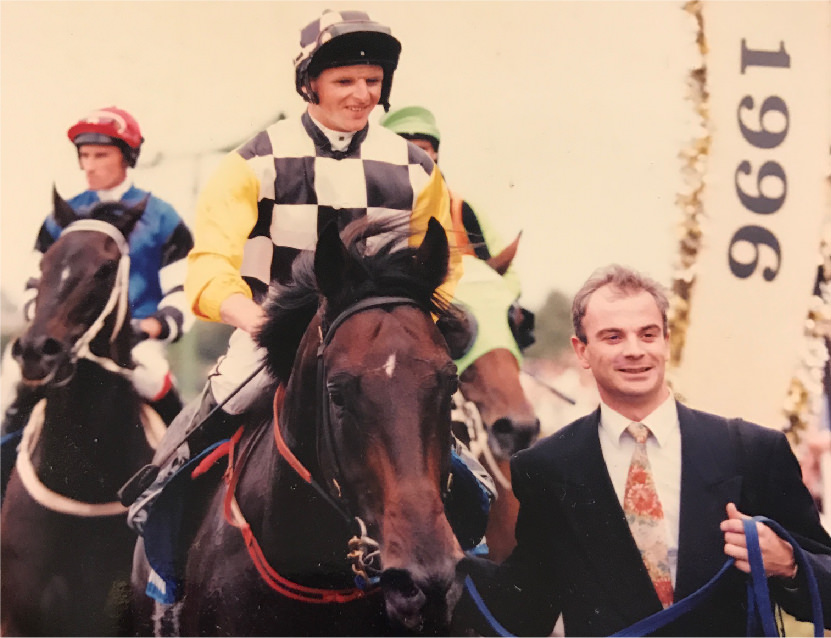 Working in a profit-making enterprise
Duncan was involved in the rigorous breaking-in of yearlings at Ashleigh Stud Farm in Kentucky. During this time, he would join pin-hooker Donna Wormser, buying untried horses for clients that included leviathan New York Yankees' owner George Steinbrenner.
It was Duncan's first experience learning to trade and make a profit with thoroughbred bloodstock. He started to develop a keen eye for spotting racing talent in an undeveloped yearling.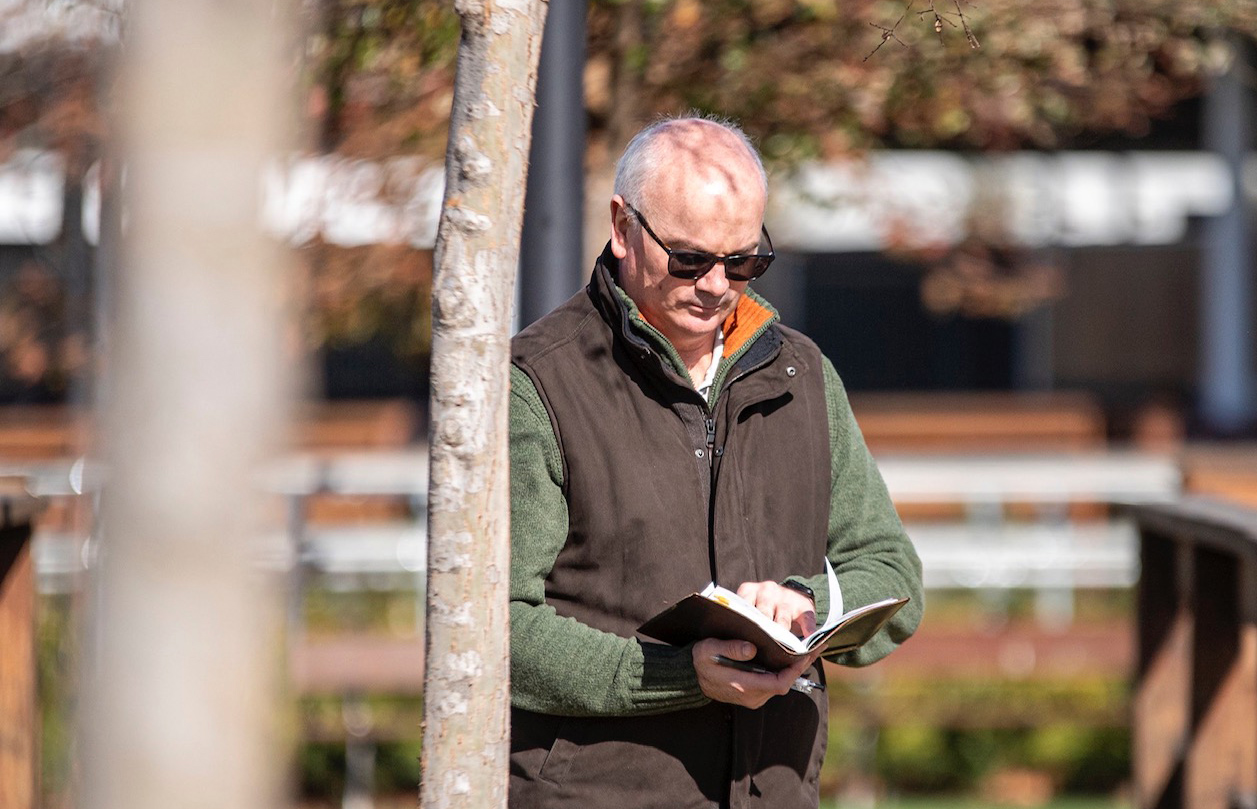 Evolving as a judge of talent
Duncan's learning was moulded by other industry luminaries such as L. Clay Camp, Luca Cumani and Amanda Skiffington, Cormac McCormack and Jackie Ramos. A range of different voices provided unique insights that helped Duncan evolve as a horseman and to measure raw, athletic potential.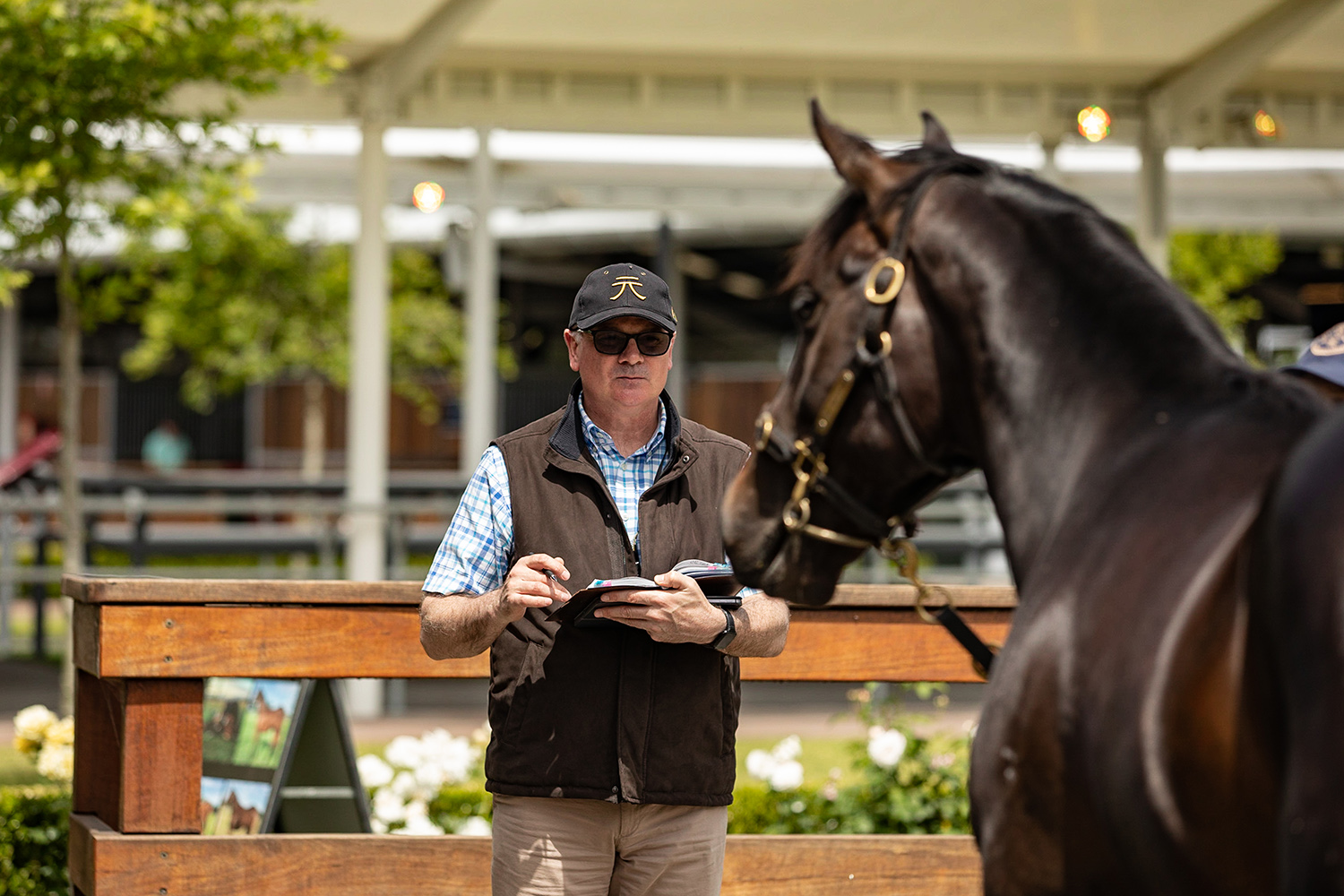 Putting a value on veterinary insight
Duncan moved to Australia in 1987 and, through his next ventures, encountered several renowned equine veterinarians including Phil Redman and Percy Sykes. He spent significant time with veterinarians from around the world, who would impart further knowledge to expand his ideas.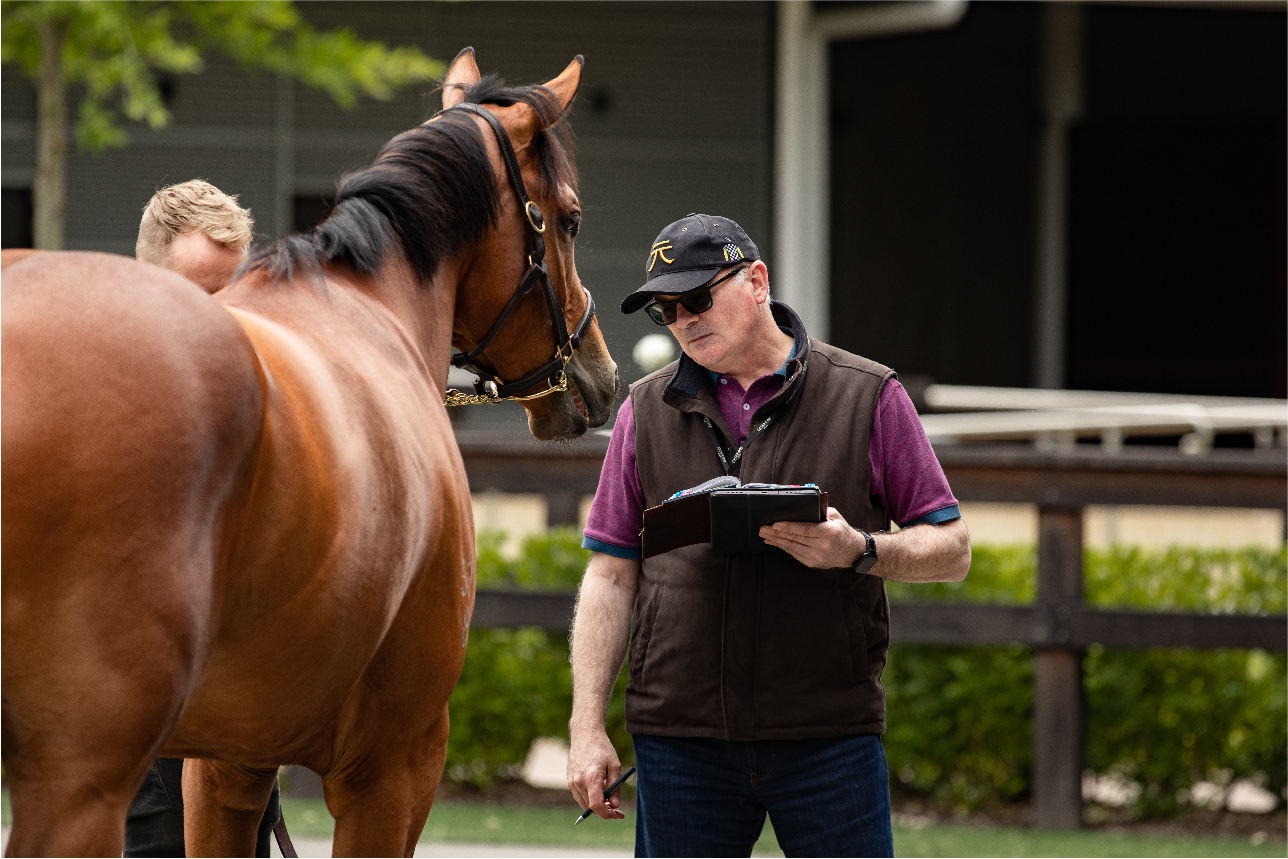 Mastering the art of horse selection
Duncan Ramage bought his first thoroughbred for a client in 1991 for a meagre $7,000. The colt progressed to become an excellent two-year-old and place third in the Group 1 Caulfield Guineas. Duncan would then make his first purchase for trainer Bart Cummings in 1992. The colt, at a slightly more expensive $30,000, was undefeated from his first three starts as a two-year-old.
The establishment of DGR Thoroughbred Services started the momentum from which Duncan Ramage continues to operate in. Since 1993, he has been able to compete on a global scale, bringing new and exciting opportunities to clients that generate a promise of real results.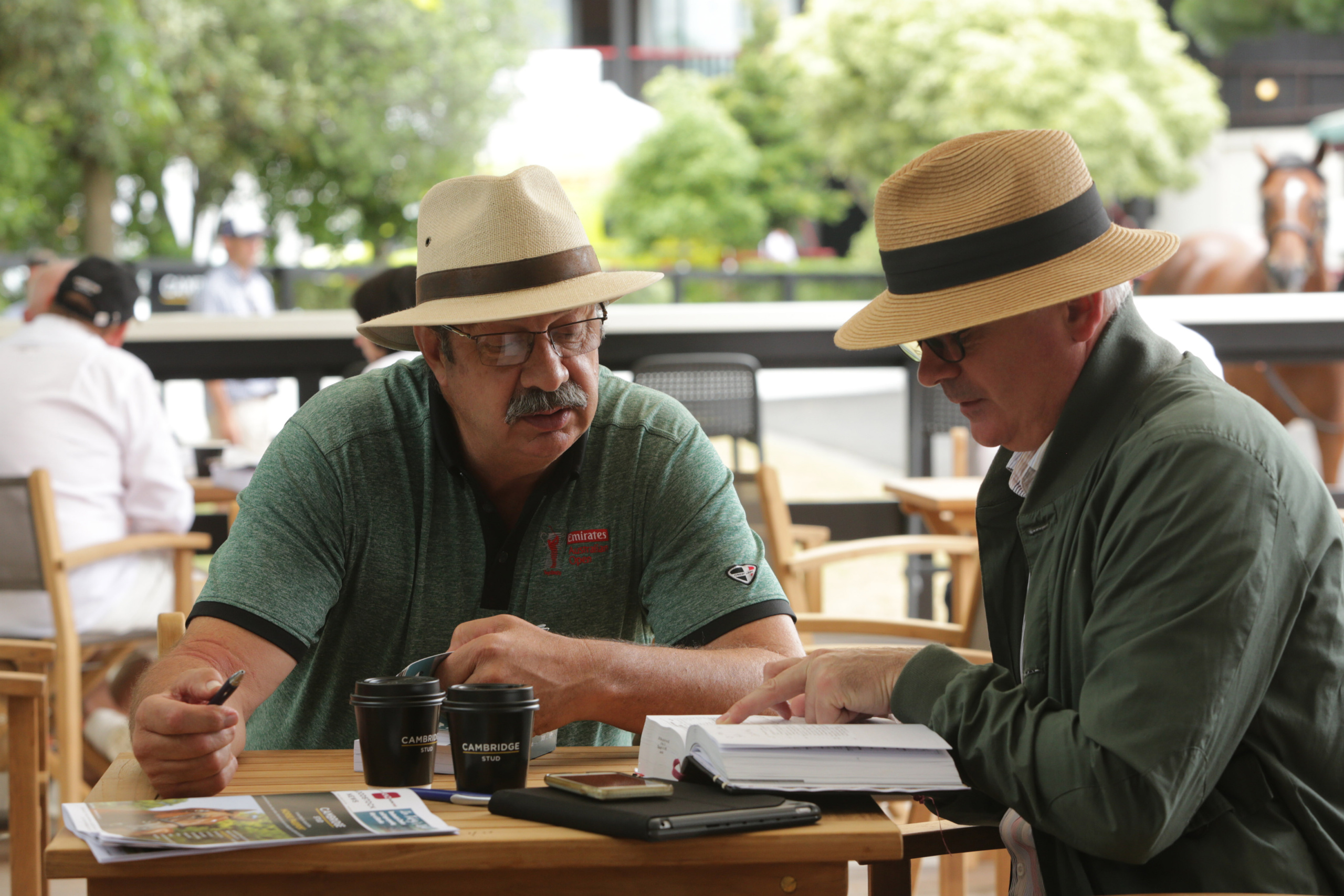 A legacy with Chin Nam
Dato Tan Chin Nam was a visionary in the real estate and business world. His impact on the property industry will be felt for generations. He has left an indelible mark on the infrastructure of large-scale property and hospitality developments across the Asia-Pacific.
He is as equally well-known in horse racing. With Duncan Ramage as his agent on the ground, Chin Nam found horses that stopped a nation and were truly legendary. The alliance of business acumen and a sense for equine athleticism gave Chin Nam many long years of success.
But this success went beyond mere sentimentality. Chin Nam's interests in So You Think and Viewed directly contributed to the re-development of Think Big Stud. It was expansion affected by the real achievements of his own horses. It was pure – bought by horses, for horses.
And while Chin Nam's passing limits what is still possible, his company Think Big Stud Pty Ltd continues to operate under the guidance of Duncan Ramage. Their personal relationship fostered a bond of trust that was cemented through nearly 30 years of repeated success.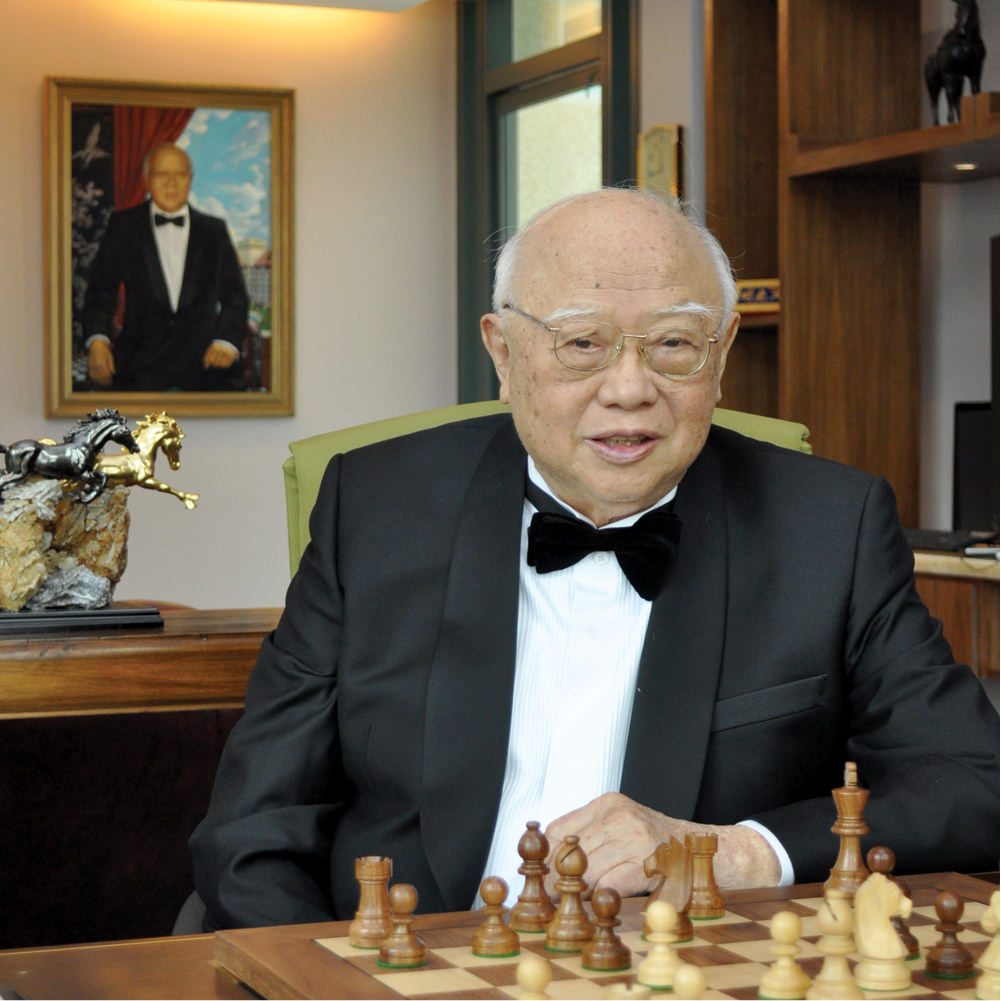 Find Out More